Everyone likes a good list and it seems I'm no different. While thinking about a list of films I want to see this year I began thinking of what games I was interested in this year too. I had intended to write something on that but then I got to thinking about what my favourite games of all time are.
The five games below could probably change if I were to do the list again. As with most lists it is hard to narrow it down and they generally change if you think too hard. So here is my top five of all time.
Streets of Rage II
-
Megadrive


This game just never got old for me. Myself and my friend must have spend a huge chunk of our youth beating up thousands upon thousands of punks thrown at us by the villainous Kingpin. For it's time the graphics were pushing boundaries on the Megadrive and as for the music that has gone down has the best to grace the system. While some may deride it as simply a side scrolling beat'em up it had a very sophisticated control system. Every character had their own unique moves and plenty of them. To top is all off it was and is a fantastic two player experience. In fact, I only recently downloaded this for XBLA.
Pro Evolution Soccer
(all iterations)
This choice includes a multitude of games and I'm including all the different versions of Pro Evo even the original
International Superstar Soccer
from the SNES (although maybe not the N64 version). I've had versions on the PSOne, PS2 and the Xbox 360.
Always the far better alternative to the
FIFA
series the game always improves upon itself year on year. Since the 360 version I've been able to take the game online and that has only improved the thrills it provides.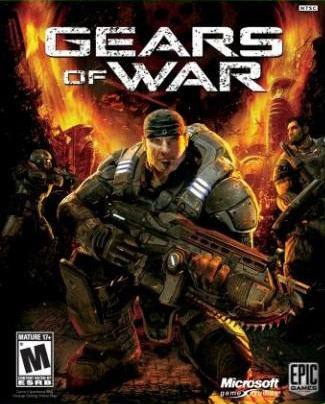 Gears of War
-
Xbox 360
I'm including this game as it was the first game to convince me that a new generation of gaming had arrived. It was time to upgrade from the PS2 to 360. Nothing from the launch games on the 360 made me think WOW until I saw this game. Then thankfully when I got the console and the game, the gameplay lived up to the hype.
A newer game like
COD4
will probably surpass it but the one thing it won't have is that wow factor, the first taste of a new generation of games. Plus it was my first experience of online gameplay, which is fantastic.
Super Mario World
-
SNES
Sonic
was good sorry scratch that it was great and the other
Mario
games were good. However, it is
Super Mario World
that brought the platform game to a totally different level. It had fantastic graphics, which have stood the test of time, great sound and world beating gameplay.
Plus it was a challenge, if memory serves it had 99 levels. With those frust. The addition of Yoshi and a caped flying super Mario added some brand new gameplay dynamics. It remains the one game from that period that I still go back to and play the odd time.
Gunstar Heroes
-
Megadrive
This game my strike some as a strange choice and if I thought hard enough I could probably think of a better game from my gaming history. However, if you've ever played this game you will probably understand. It is (just) a side scrolling shoot'em-up but to label it like that is to do it a disservice as it was bursting with originality.
It had a brilliant two player co-op with both players combing for some wonderful attack moves. Also it wasn't only a shooter but attacks included beat'em-up style moves too. I think this game also pushed the graphical capabilities of the
Megadrive
to the absolute limit. The game was so addictive I remember one near all night session with a close friend, only to fail at the very last moment.
Honourable Mentions
NBA Jam (

Megadrive

) - great two player game.
GTA: Vice City (

PS2

) - so violent it was funny.
Worms (

PSOne

) - hours upon hours of multiplayer fun.
Super Mario All-Stars (

SNES

) - quantity and quality.
Mario Kart (

SNES

) - so, so, so much fun.